Commission a Painting?
If that sounds daunting, just scroll down to see examples of portraits, pets, property and places - do you have similar things in your life that have a special meaning for you? I can create any size you need for your home, workspace or a special gift.
Traditional Portraits - Watercolour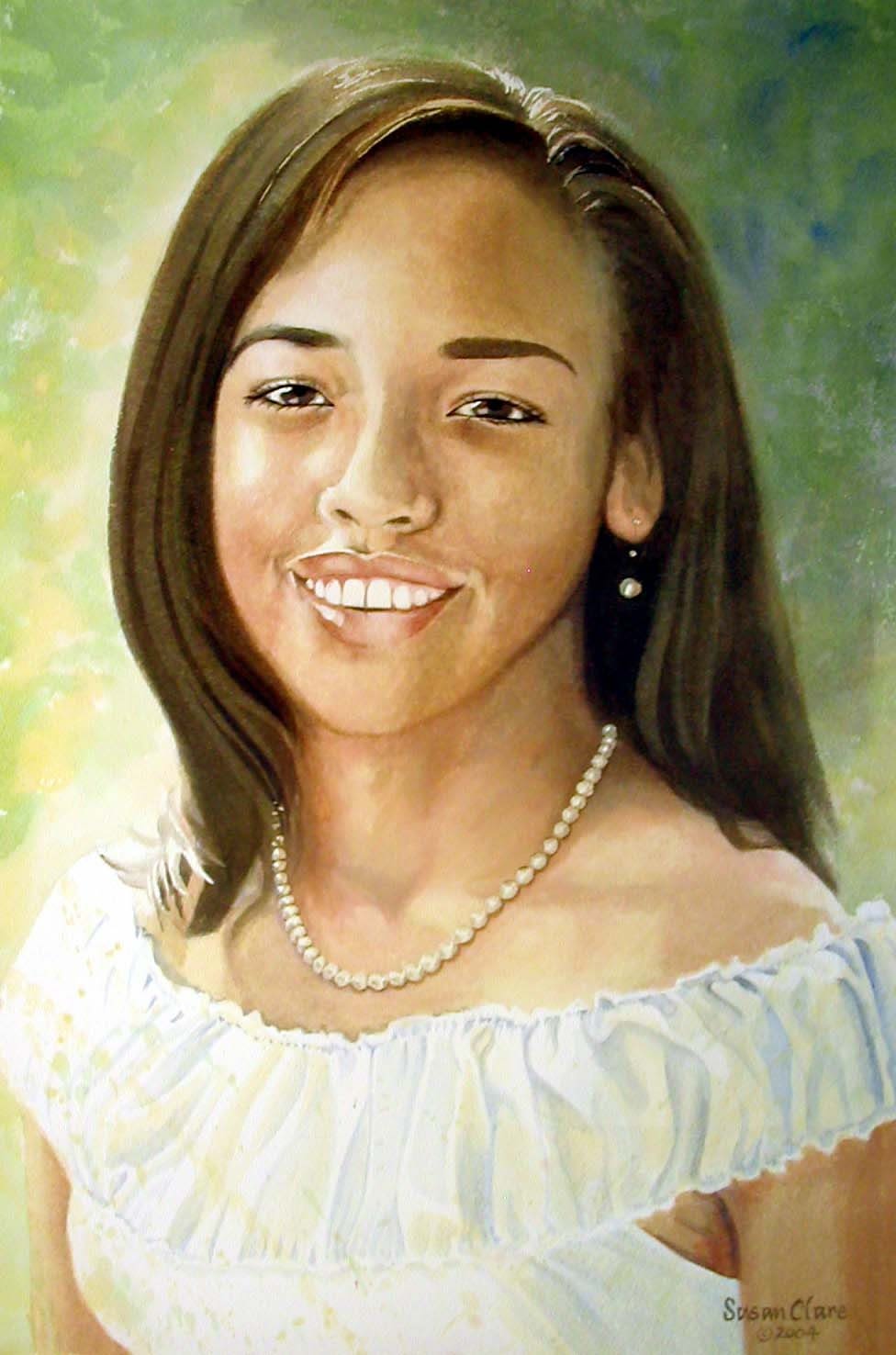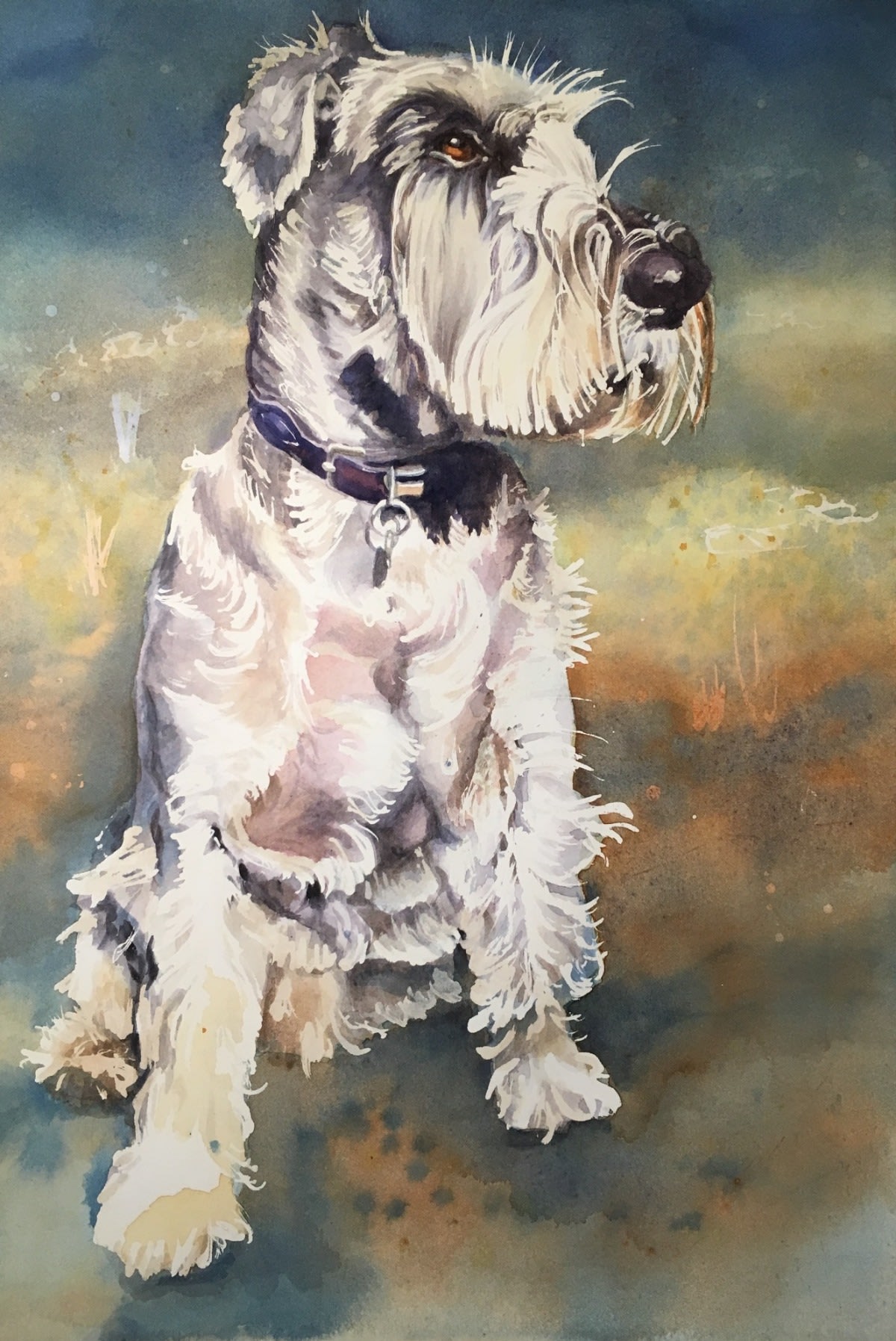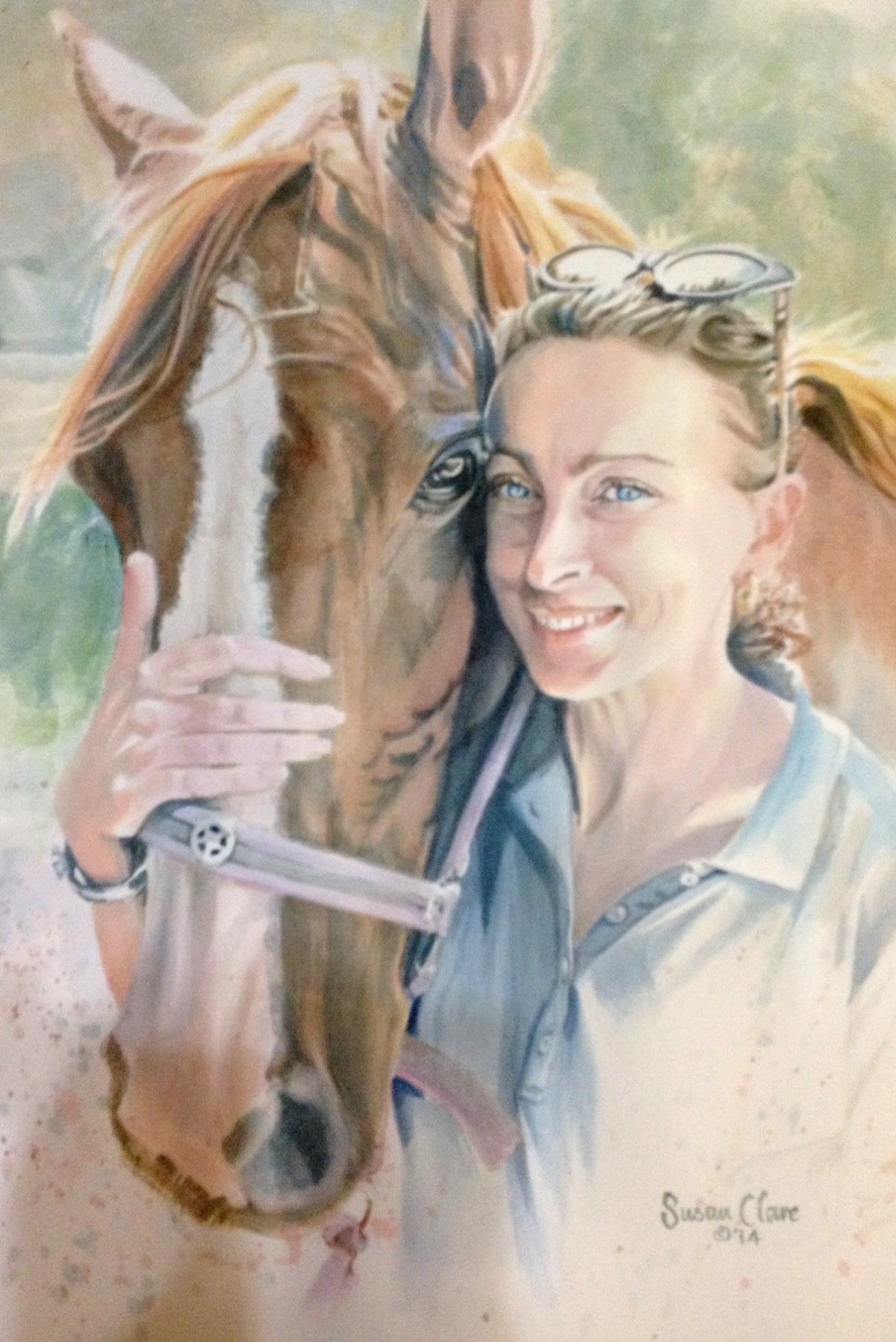 — create your own sunshine
You can have your portrait painted at any age - there's no such thing as too young, or too old. A posthumous portrait can be a real comfort to a grieving family, just as that little ray of sunshine, that you don't get to see very often, could be brightening your life every day.
This baby portrait, in watercolour, has a limited palette to create a dreamy look for this precious little girl. Babies tend to develop into their recognisable selves by about 3 months old.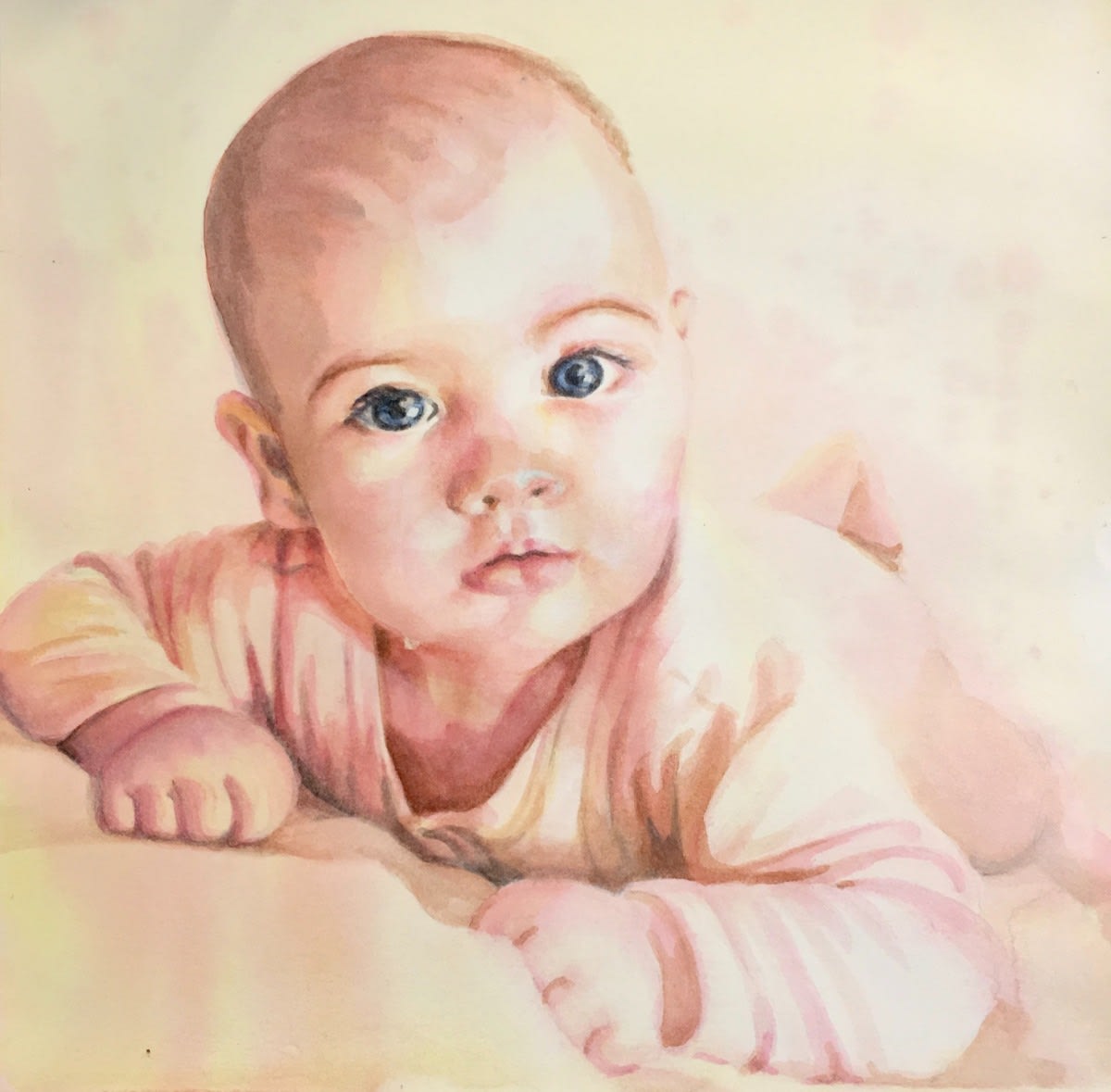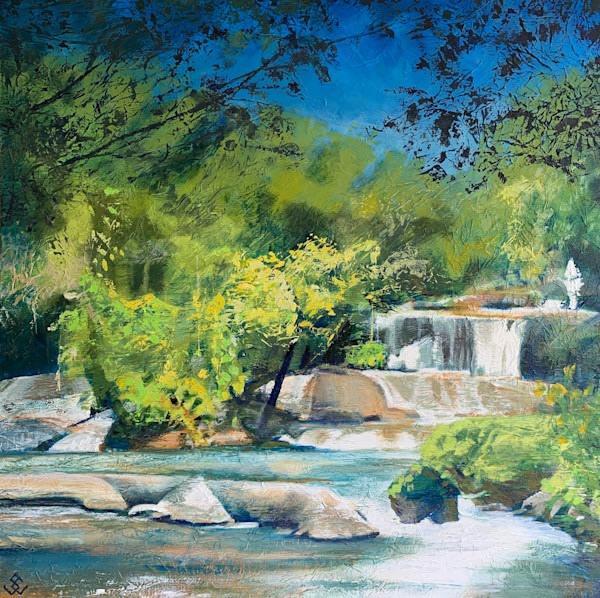 Remembering a holiday or honeymoon - acrylic and texture.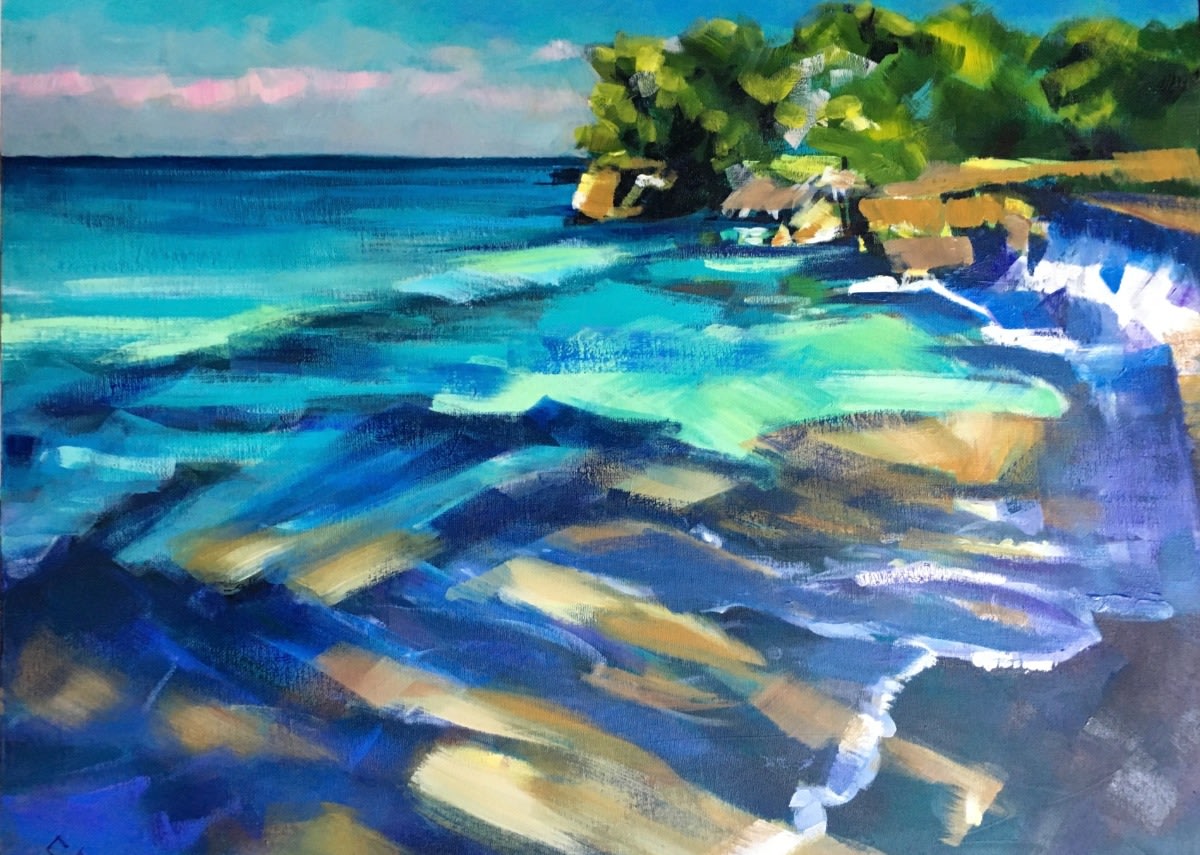 A shady, private cove.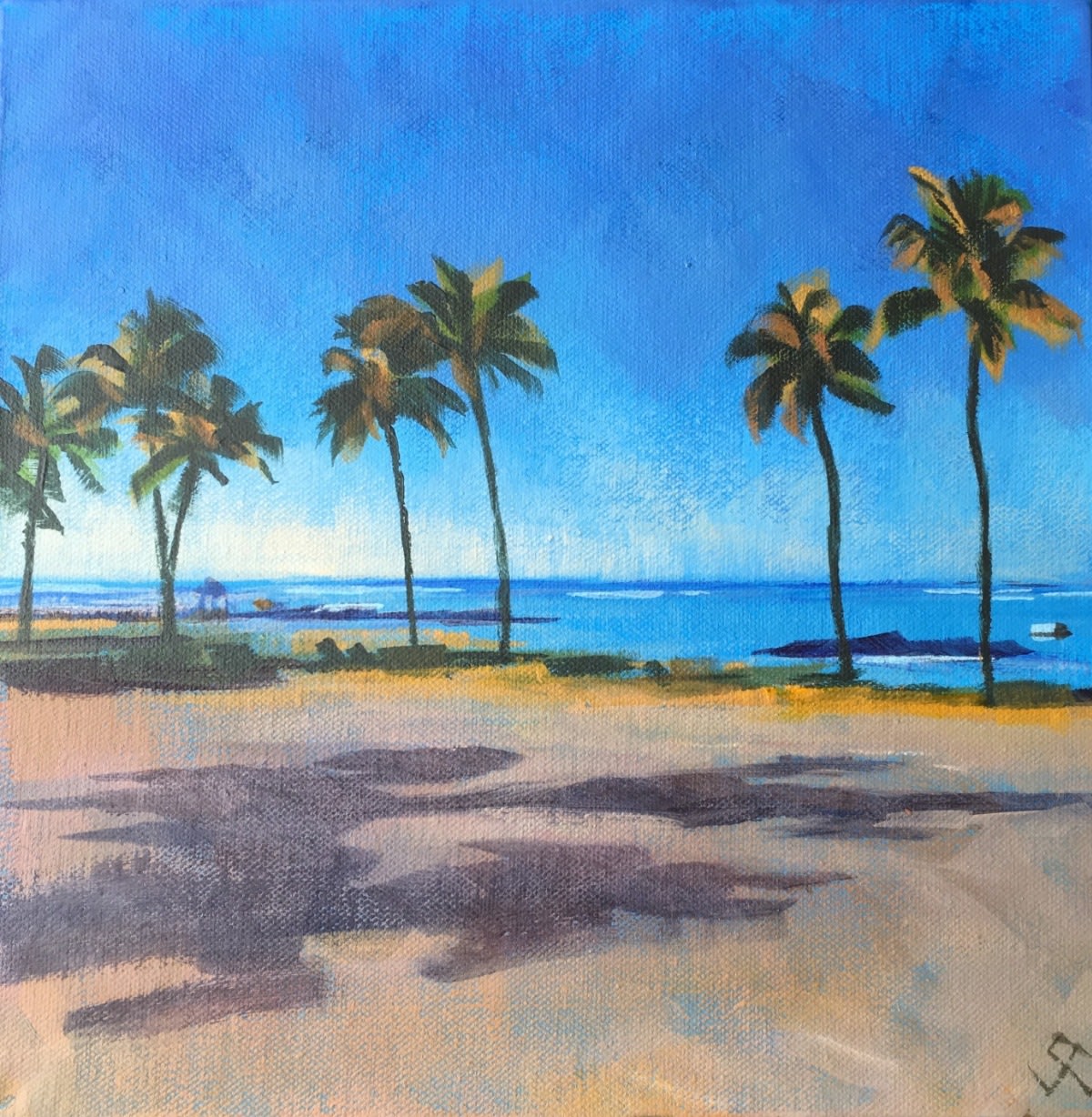 Your favourite beach...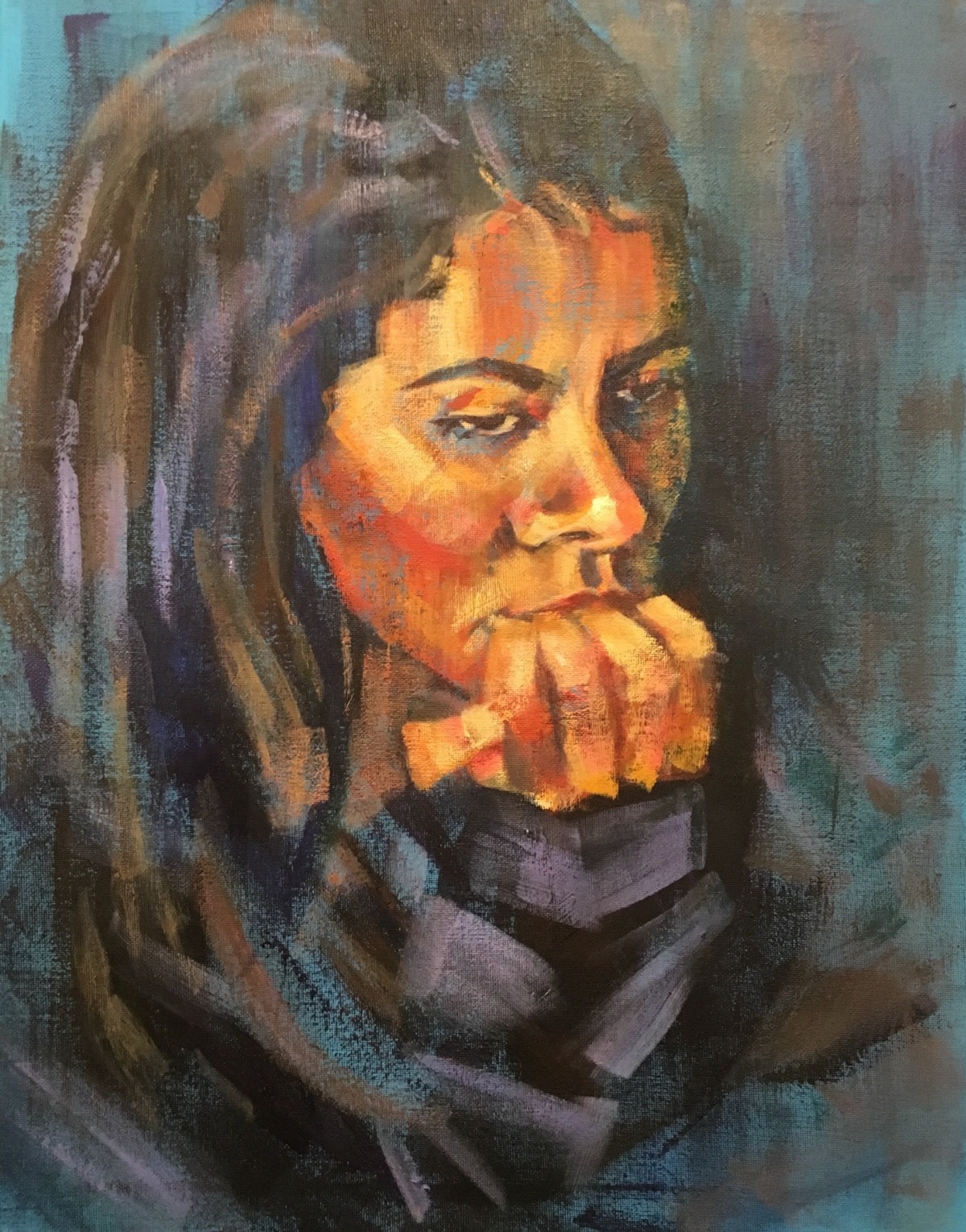 I was invited to enter a live TV show portrait competition series and decided I needed some practice in painting portraiture from a live sitter, instead of from photos - as I had been doing for many years.
I challenged myself to create a portrait in 2 hours - and then put the brush down, no matter what! It was then a matter of convincing my 17 year old daughter that being painted while she watched TV was no more tedious than 'just watching TV'. She complied on the understanding that it was just for two hours.
I think I caught the attitude of my 'Moody Teen', in acrylic on canvas, and although I decided not to enter the TV show series, I did win a commendation from the SAA Artist of the Year 2017 and the painting was exhibited in their winners exhibition at Millennium House, Newark and the NEC, Birmingham, UK.
Look out for more (on my blog) about what this painting means to me, coming soon in the Framing our Future exhibition, with ArtCan, March 8th, 2022.
Reach out to me so we can have a conversation about what you would like to have painted, source materials, a possible photo session, choice of medium (watercolour, acrylic or mixed media), sizes and so on - you don't have to have all that decided beforehand - I may have some suggestions for you.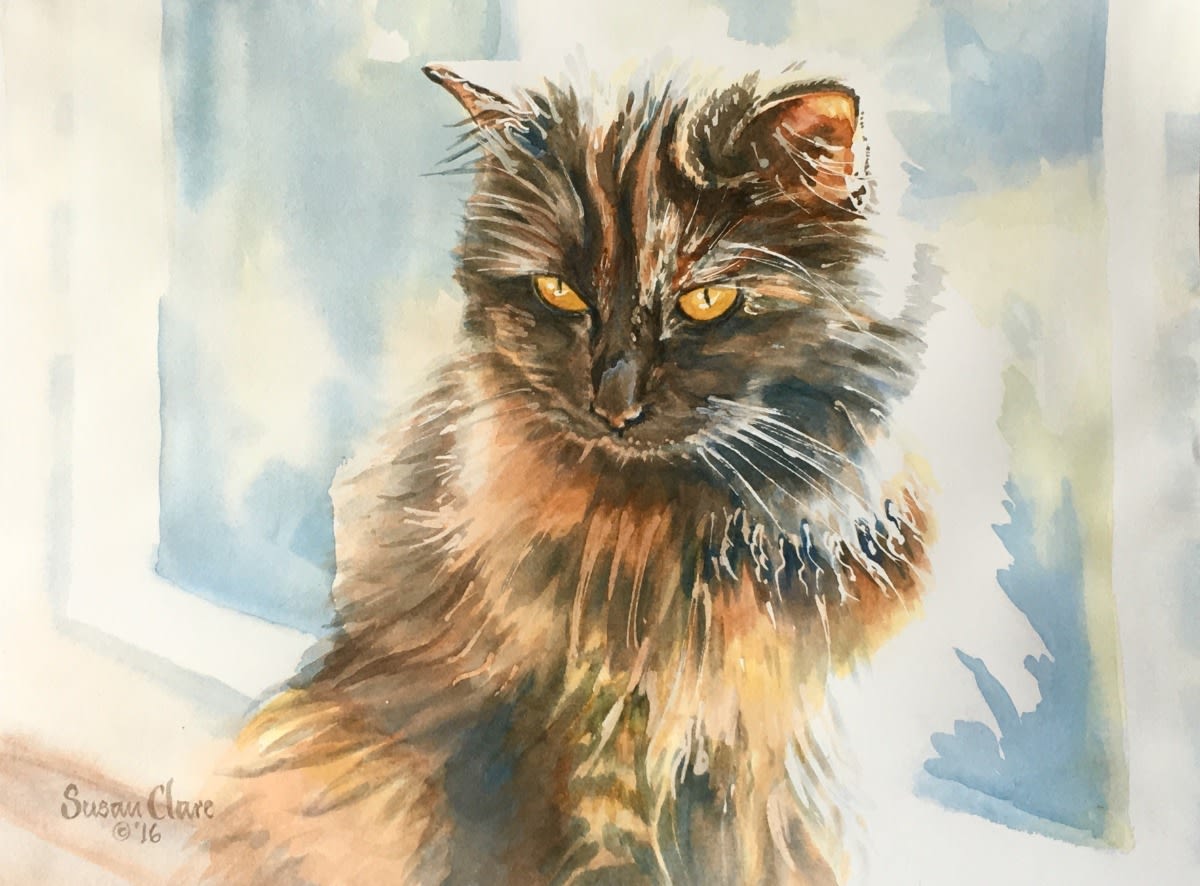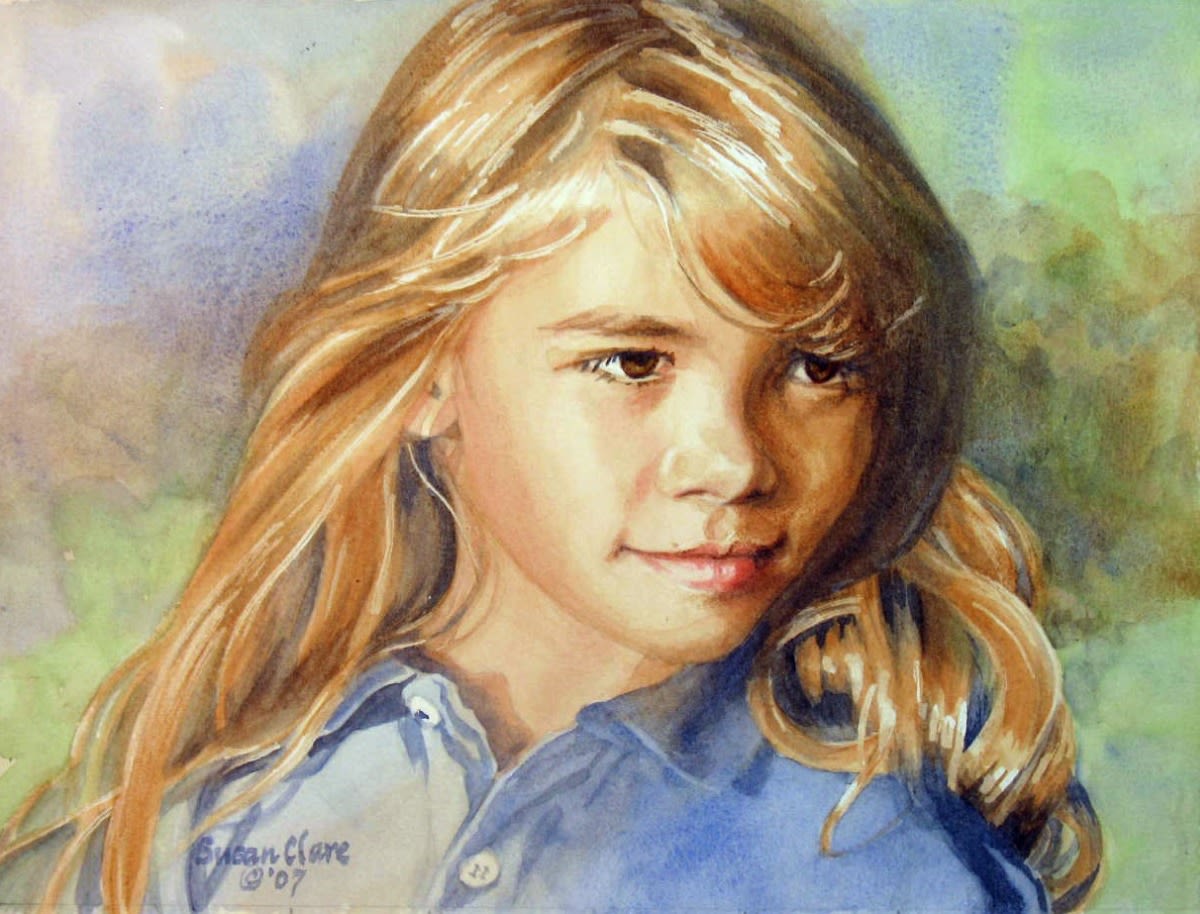 Single Subject:
Head & shoulders small (16"x12") 600
Head & shoulders (up to 20"x14") 750
Half figure (up to 22"x15") 900
Three-quarter length (up to 24"x18") 1200
Full figure (up to 30"x22") 1500
'Amanda, aged 7' ©SusanClare
Two Subjects:
Heads & Shoulders, small (16" x 12") 800
Heads and shoulders (up to 20" x 14") 1000
H & S/Half (up to 22" x 15") 1200
H & S/Half (up to 24" x 18") 1500
Three-quarter length (up to 30" x 22") 2000
Full figures (up to 42" x 30") 2750
'Two Brothers' ©SusanClare, contemporary watercolours on paper.